I updated via USB flash drive.
when type 'gprop' in SLAM dunk, I see
[persist.ulogcat.persist] : [1]
[ro.buil.alchemy.product]: [kalamos]
…
[ro.parrot.build.version]:[1.0.1]
[ro.revision]: [6]
when using rviz, I see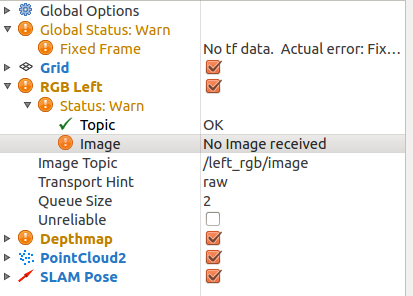 The SLAM dunk doesn't work.
also, when using rqt,

all the topic are not monitored.
Is there any way to fix it?
Please help me. thanks.