Hello, First of all, I want use Unity engine to control Drone, So, I used Android studio export jar, but .jar can't run when I build in Unity.
This is my Android studio Gradle Setting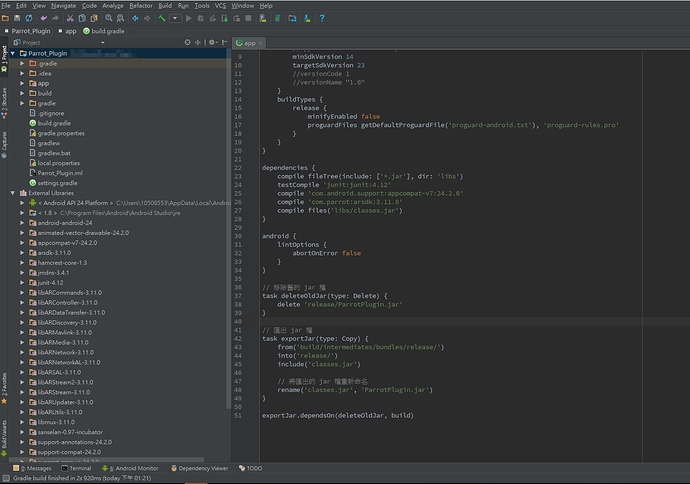 Error is call ARSDK.loadSDKLibs()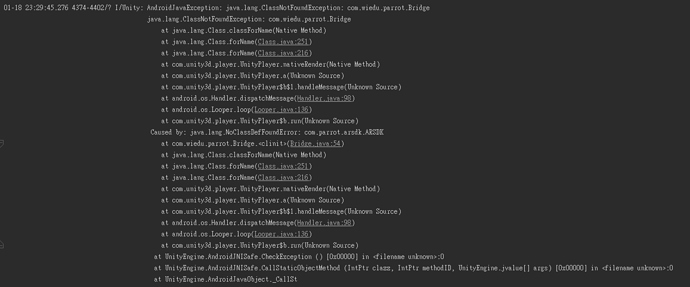 My Bridge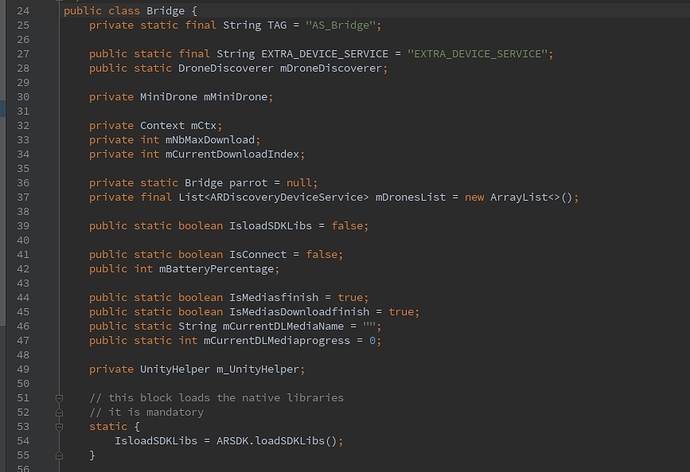 I guess this error is the .jar not include External Libraries.
How can I solve this problem?
Thank you in advance.