Hello every body! after installing ROS I am trying to install ardrone_autonomy. but binary install method is not working when i try to apply the "Compile from source" method. i successfully complete the steps. i get the result like as shown in the picture. [100%] Built target ardrone_driver.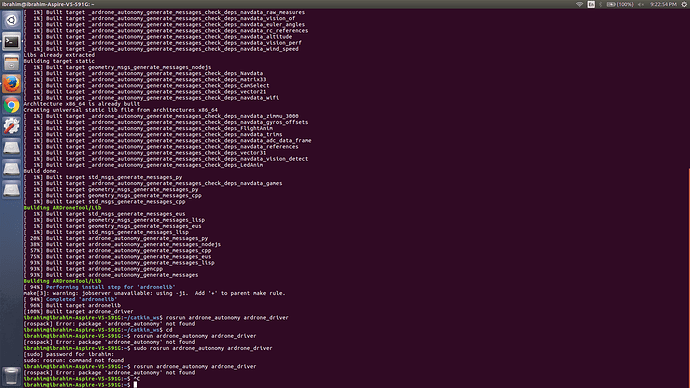 In next step when i use it . and type "rosrun ardrone_autonomy ardrone_driver"
it says that package not found. I has wasted my a lot of time. Plz if somebody knows comment. thanks in advance.