Hello,
I would like to obtain the drone (Parrot ANAFI AI) current speed from Olympe via the "AirSpeedChanged". The following code retrieves the desired data every second and saves it in a text file.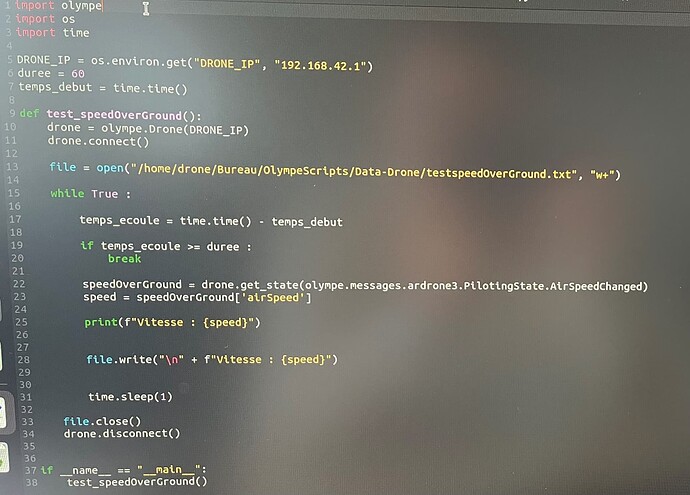 Unfortunately it remains impossible and i get a RuntimeError in the console explaining that "AirSpeedChanged" is uninitialized.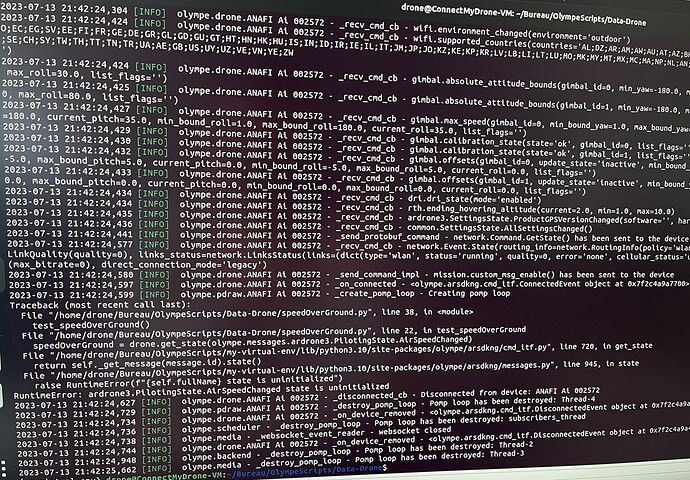 Otherwise, using "SpeedChanged", i'm able to recover the speedX (speed relative to the North), which is not exactly the data I want to obtain.
Any suggestion on how to overcome this problem, is more than welcome!
Thank you,
Alan