I want to create Mavlink file for mission and upload it to drone using Android Ground SDK. I found a link for that but it is not accessible. It is showing access denied as shown in below image.
That section's link: https://developer.parrot.com/docs/mavlink-flightplan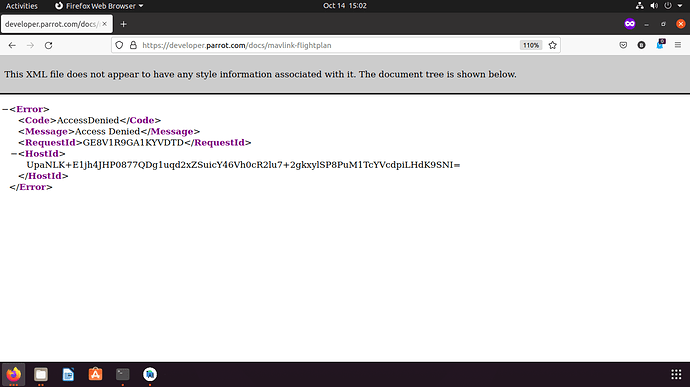 If anyone have any idea about this then please reply.