I would like to know the ANAFI emergency stop command.
I would like to make an emergency stop of the drone if the stick control becomes ineffective while flying ANAFI with Skycontroller 3.
What kind of command should I enter in Skycontroller 3 at that time to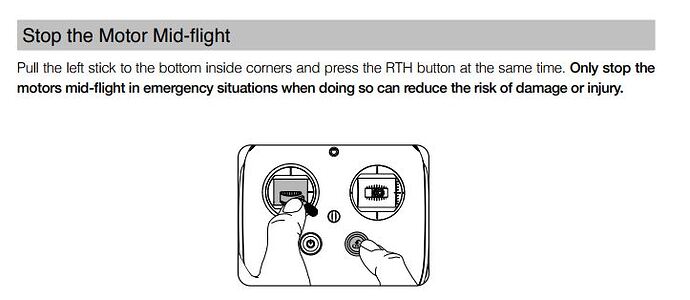 stop the ANAFI motor?
For example, DJI seems to be able to stop the motor by the method shown in the attached image.
Best Regards,