Hello Everyone,
I am working on one project for Wind Turbine inspection using Anafi Ai Drone. For that I want to create a mission so that Drone can Inspect the Turbine and Click Photos Automatically. I have used Ground SDK for application creation and I am using RelativeMoveDirective to give Move command to Drone like given below.
var moveDirection = GuidedPilotingItf.RelativeMoveDirective(
    forwardComponent: 0.00,
    rightComponent: -1.00,
    downwardComponent: 1.00,
    headingRotation: 0.00,
    speed: null
)
it?.move(moveDirection)

This code will move drone to bottom left direction (1m down and 1m left).
Now, the problem with this code is that, drone is not moving in exact diagonal Direction. It is moving on curved path like shown in below image.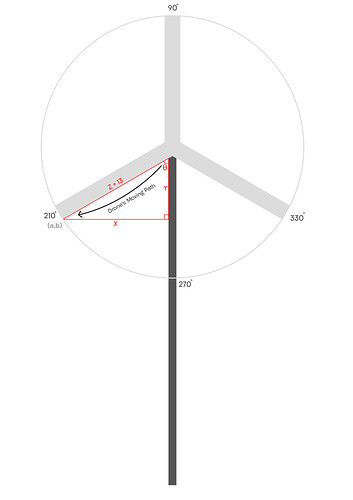 Here I want to take some photos of Blades of wind turbine but with this curved path drone will not be able to capture the pictures of whole blade. For that drone must move in linear Diagonal Direction like shown in picture below.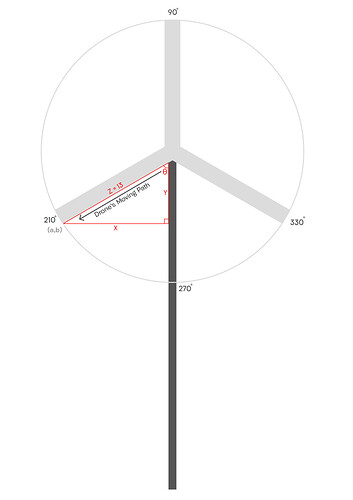 Here I am finding values of x and y using this equations:
x = sinθ * z
y = cosθ * z
So, How can I achieve this? If anyone have any idea about this then please let me know.
Thank you in Advance.